Our Christian Whole Medicine & Healing Practices Defined
"Fully engaged in exerting yourself
vigorously in your ministry"

(Luke 13:24)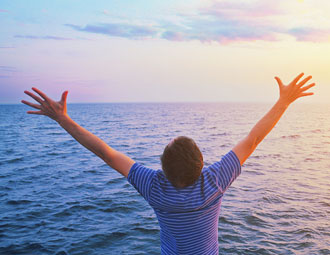 Our Christian Whole Medicine & Healing Ministers at Kingdom University® emphasize the health of the whole person, including the physical, emotional and spiritual well-being of the individual through spiritual and physical Christian Health and Christian Healing which includes nutritional counseling. They teach others how to naturally promote health in a manner which recognizes the body-mind-spirit connection.
Our ministers help people suffering from illnesses that are created by the lack of real spiritual and physical nutrition resulting from unscriptural practices, including the toxicity from unnatural, processed foods. We teach people how to apply Bible Laws and Principles, which include Natural Hygiene practices that will allow true Christians to heal spiritually and physically themselves, mind, body and soul before God.
Our ministers provide a living example of the health and vitality that God intended for us. Upon completion of any of our programs, our students qualify for membership in our ministry.
WHAT CHRISTIAN WHOLE MEDICINE & HEALING MINISTERS DO NOT DO
The Christian Health & Christian Healing Practices of our Ordained Whole Medicine & Healing Ministers/Counselors DO NOT Diagnose Disease, Treat Disease, Prescribe Drugs, or Perform Medical Procedures.
"Those healthy do not need
pill popping physicians"

(Luke 5:31)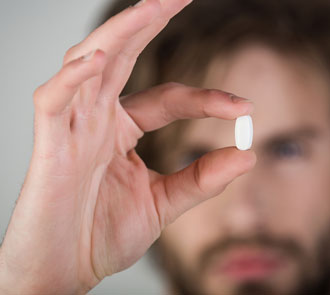 The Role of our Christian Ordained & Licensed Whole Medicine & Healing Ministers & Counselors
Our Ordained Medicine & Healing Ministers analyze and evaluate the conditions, symptoms, and lifestyle habits.
Our Ordained Medicine & Healing Ministers teach Christian Health and Christian Healing principles and lifestyle habits that will help those restore their health and remove the root, lifestyle causes of their spiritual and physical diseases.
Our Ordained Medicine & Healing Ministers teach Christian Spiritual Health Bible principles only secure and depend on naturally occurring vitamins, minerals, and other nutrients built into the plant structure of proper foods for human life that promote optimum health.
Our Ordained Medicine & Healing Ministers teach Christian Health and Christian Healing principles only support medical intervention only in a crisis to save a life, such as to revive a stopped heart, to perform surgery when a birth canal is not large enough, to remove diseased or defective tissues that are life-threatening, to use medication to relieve unbearable pain, and/or to employ other life-saving procedures not in the aforementioned. All of the "alternative health care systems" such as "Naturopathy, Homeopathy, Herbology, Aromatherapy, Ozone and Hydrogen Peroxide Therapy, and Colonic Therapy, Rebirthing Naturopathic Medicine, Chiropractic and Reflexology, Acupuncture and Acupressure, Magnetism, Iridology, Hydrotherapy, etc., that reflect our spiritual health and nutrition teachings that are considered sound, invigorating, and beneficial. To the extent, however, that these various alternative health care procedures do not employ true Spiritual Health teachings, these alternative health care procedures are false, enervating, and harmful.
SO WHAT IS THE POINT KINGDOM UNIVERSITY® IS TRYING TO MAKE?
Kingdom University®, unlike many Spiritual Schools and some Bible Schools, believes in the power of Healing Scriptures that are found in the Bible. The Scriptures on Healing demonstrate the power of God when applied through the Bible verses about Healing. Our Healing Ministers throughout their Christian Healing Ministry show the Biblical facts that the Healing power of the Scriptures found in the Bible enhance the various Christian Healing Ministries in a diseased world, spiritually and physically. Even one healing Scripture in The Bible can have a major effect in converting a worldly person to Christianity. So never under estimate the healing power of God's written word in the Holy Scriptures found in the Christian Holy Bible.
Christians must always be mindful that Bible Healing n their Christian Healing Ministry is not only confined to the Spiritual aspects of one's Ministry but the Biblical Healing Scriptures can be applied to a Scripture for Healing even in relation to Bible Healing Foods. Any, Scripture on healing can be effectively employed in the physical and spiritual sense in one's Christian Ministry.