Kingdom University® Accreditation
"Make Disciples of all the Nations"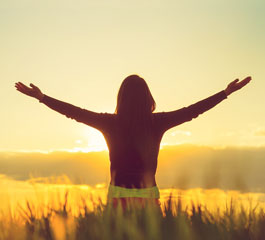 (Matthew 28:19)
Kingdom University® is a national and international, post-secondary, distance learning school, granting post-secondary Christian Degrees, Theology Degrees, Pastoral Counseling Degrees and Divinity Degrees in Christian Bible Theology. In addition, we provide Spiritual Holistic Health and Healing Degrees that are also based on Biblical Theology.
We are accredited by the "W.W.A.C." (The World-Wide Accrediting Commission of Christian Educational Institutions), a global international accrediting organization for distance learning, that is authorized in the United States and internationally. This ensures that our students will be well qualified at the post-secondary level after completing our educational programs.
The quality and standards of our course instruction and methods are maintained at the highest, educational level: "in keeping with our Christian Health and Healing philosophy."
All of our graduates qualify as Ordained Ministers and Holistic Health Ministers to heal the sick through the spiritual and physical means employed in their Christian Healing Ministries based on Christian Theology.